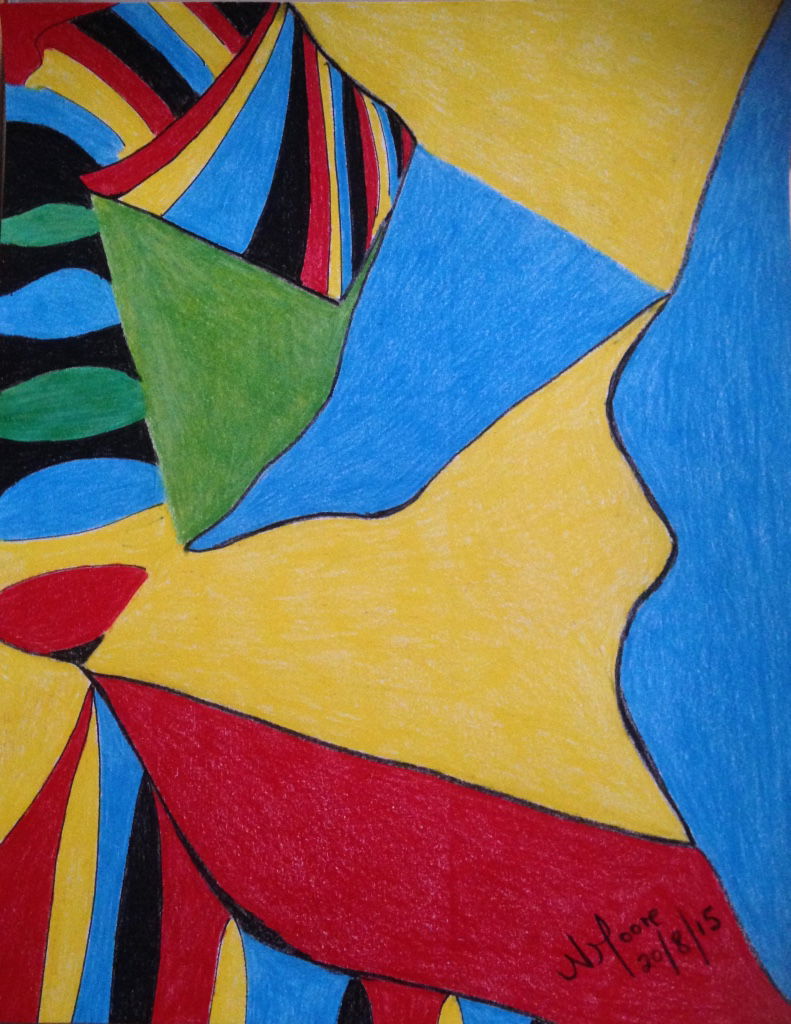 Borders, created 20/08/15 ©Nicole Moore
Abstract art can be more challenging than traditional art, because abstract art defies rules and conventions, which is exactly why I love painting in this genre.
As a self-taught artist, I'm not one for formalised approaches to my art. Having said that I will bring in my own 'constraints' by way of a colour scheme, paints and surfaces used, and so on. But once those decisions have been made, then the creative process is entirely in my grasp.
So when I chose to make my first abstract piece of artwork, I needed some guidance which came in the form of the book, Creating Abstract Art: Ideas and Inspirations for Passionate Art-Making, by Dean Nimmer. It was the choice of colours in *Wassily Kandinsky's improvisation No 26 piece that helped me select Prisma coloured pencils Noir, Canary Yellow, Crimson Red, Apple & Grass Green and Crayola pencil Sky Blue.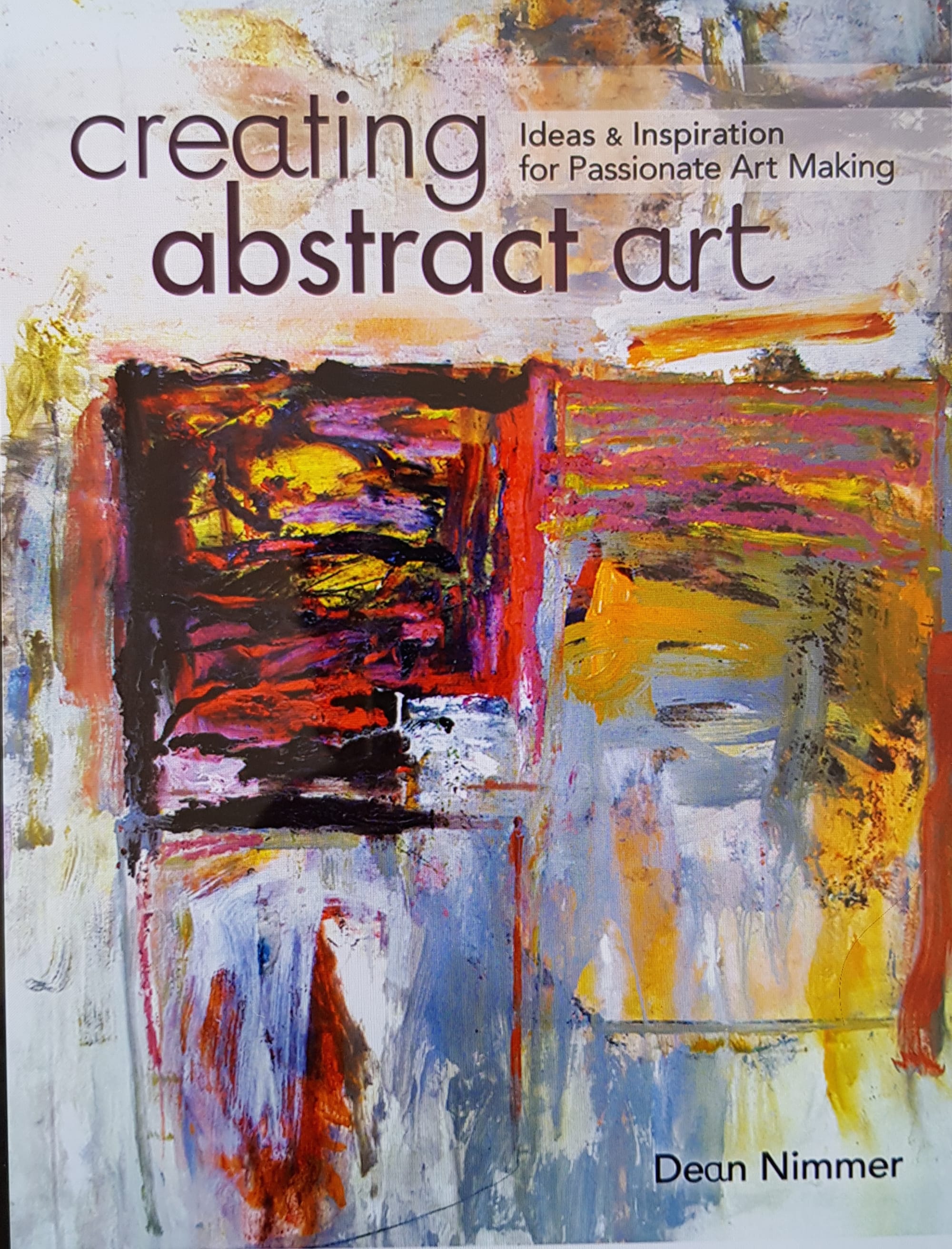 Now I had my colour scheme, what next? Prompted by the book's Exercise 1: Connecting Eleven Dots, I randomly lightly penciled 11 dots on my A4 sketch paper. Then it was simply a process of joining the dots and ... well the creative process from then on is mostly unknown, except for the colour scheme and those 11 dots.
The title Borders was chosen as a result of how I felt when I was drawing the sections' edges; it was as if I was carving out an imaginary map of some kind. It was fascinating to then choose which way up this piece of artwork would work!
If you want to start making abstract art, then I recommend using exercises such as the one in Dean Nimmer's book. I've since gone on to make collages too using simple suggestions. It's up to you of course, you might like to throw caution to the wind and be expressive without any hint of influence. It can be fun whichever method you use.
If you've already started your abstract artwork journey, do leave a comment to let me know how that went. I'd love to hear how you approached your first piece. Feel free to share this post and don't hesitate to ask me any questions?
Don't forget to subscribe to my blog by submitting your email address below.
*Wassily Kandinsky (1866-1944) is the first man who, with paint and brush, created a nonrepresentational work of art.