On 18th May I visited the Draw Art Fair, (17-19 May 2019) at the Saatchi Gallery. More than 50 galleries from 16 countries took over all three floors of the gallery to celebrate drawing in all its variety.
Drawing is fundamental to art history, from the prehistoric animals scratched on cave walls, to Banksy's images stencilled on modern streets. Just as an architect uses a blueprint as a foundation for a graphic design, most artists who work in any medium start by using drawings and sketches to map out an idea.
The Saatchi Gallery was the ideal space for such a big and significant art fair as it was the first one in the UK that was dedicated to modern and contemporary drawing in all its forms. The exhibition was designed to confirm drawing's place at the core of the creative process, demonstrating works in every medium from charcoal stick to video and live performance.
The event was quite an eye-opener – I was taken aback by how simplistic some of the drawings and paintings looked whilst simultaneously remaining impressively displayed in stylish frames. This was simplicity at its finest; a well curated exhibition with stunning presentation at its heart.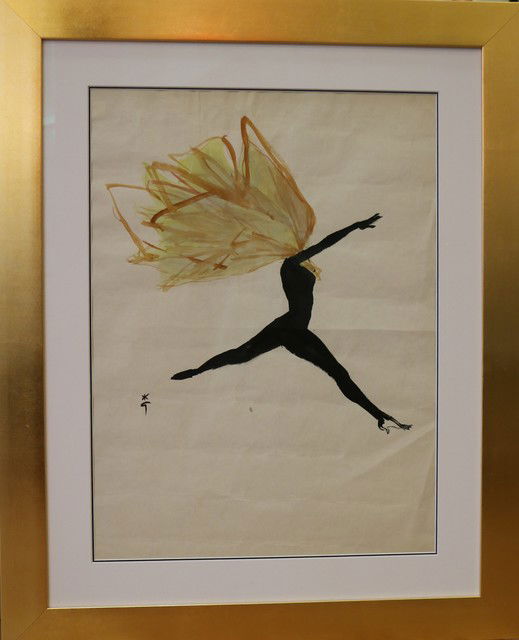 Rene Gruau, Drawing of a Dancer, 1950
Ink, watercolour on paper 64 x 48 cmOne of my favourite artists was: Rene Gruau (1909-2004), represented by Galerie Alexis Pentcheff based in France. Rene Gruau was a French-Italian male artist and close friend of Christian Dior. A self-taught artist, Rene Gruau created some of the most iconic images of the twentieth century and worked at the front line of high fashion for more than 60 years. His work is in national museums and galleries, including the Louvre, as well as numerous private collections.
Rene Gruau's emblematic lines, vivid contrasts and elegant feminine silhouettes, have been a significant influence on the following generation of fashion designers and illustrators. And yet, his work seems ageless. What set Rene Gruau apart from his peers is that much of his work was done for promotional and advertising purposes.
How splendid to be able to paint with a few colours and yet produce stunning expressive images. Less is definitely more!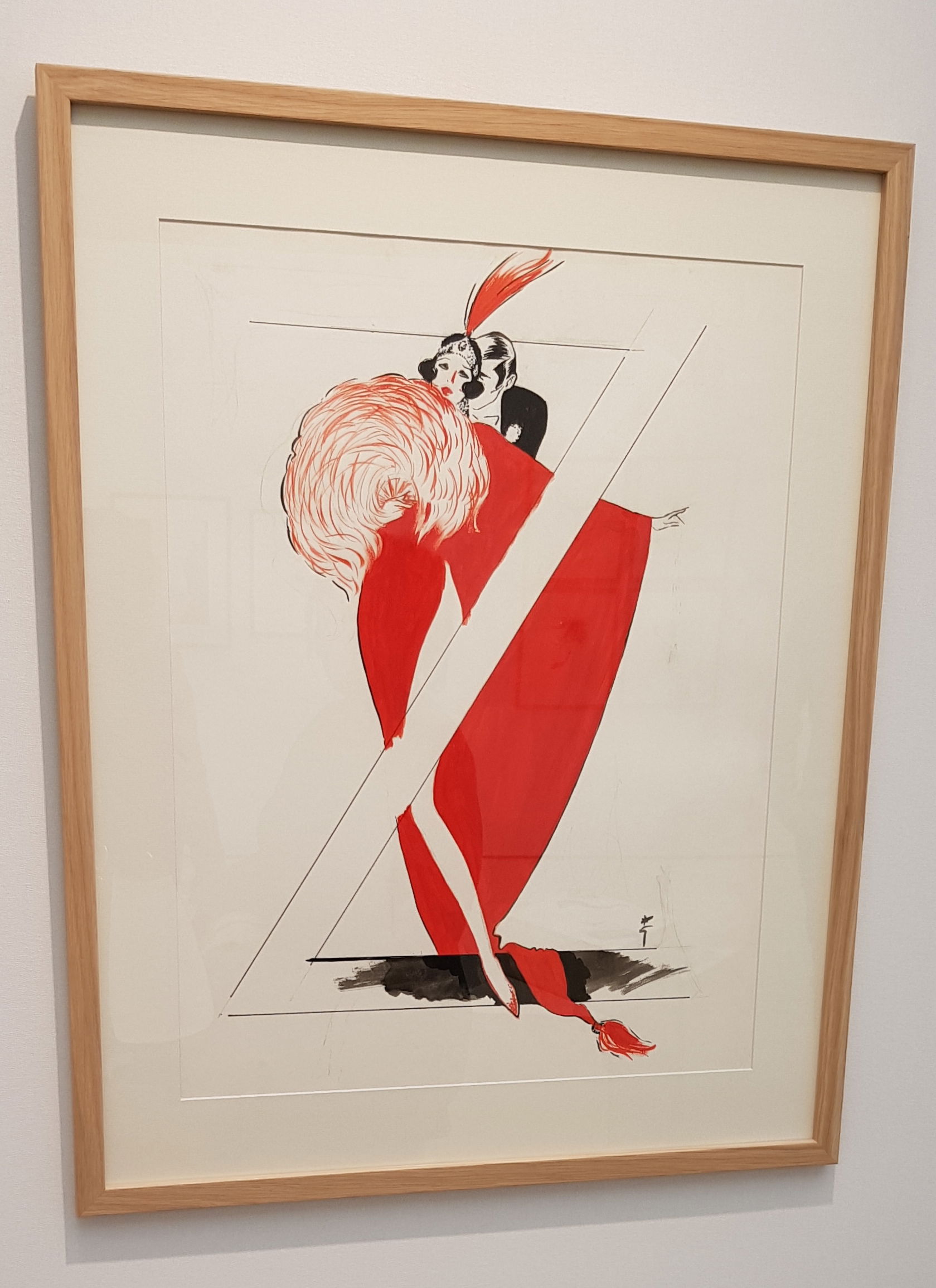 Rene Gruau, Ziegfield Follies, 1988
Indian ink, gouache on paper 64.5 x 49.5 cmAfter a quick lunch while soaking up the sun nearby at Sloane Square market, I met Caroline, Galerie Am Park art representative, from Frankfurt, Germany and enjoyed viewing their gallery's selected artworks. I ended up showing Caroline some of the art works on my website gallery and we decided upon the best colour and type of frames to present them in.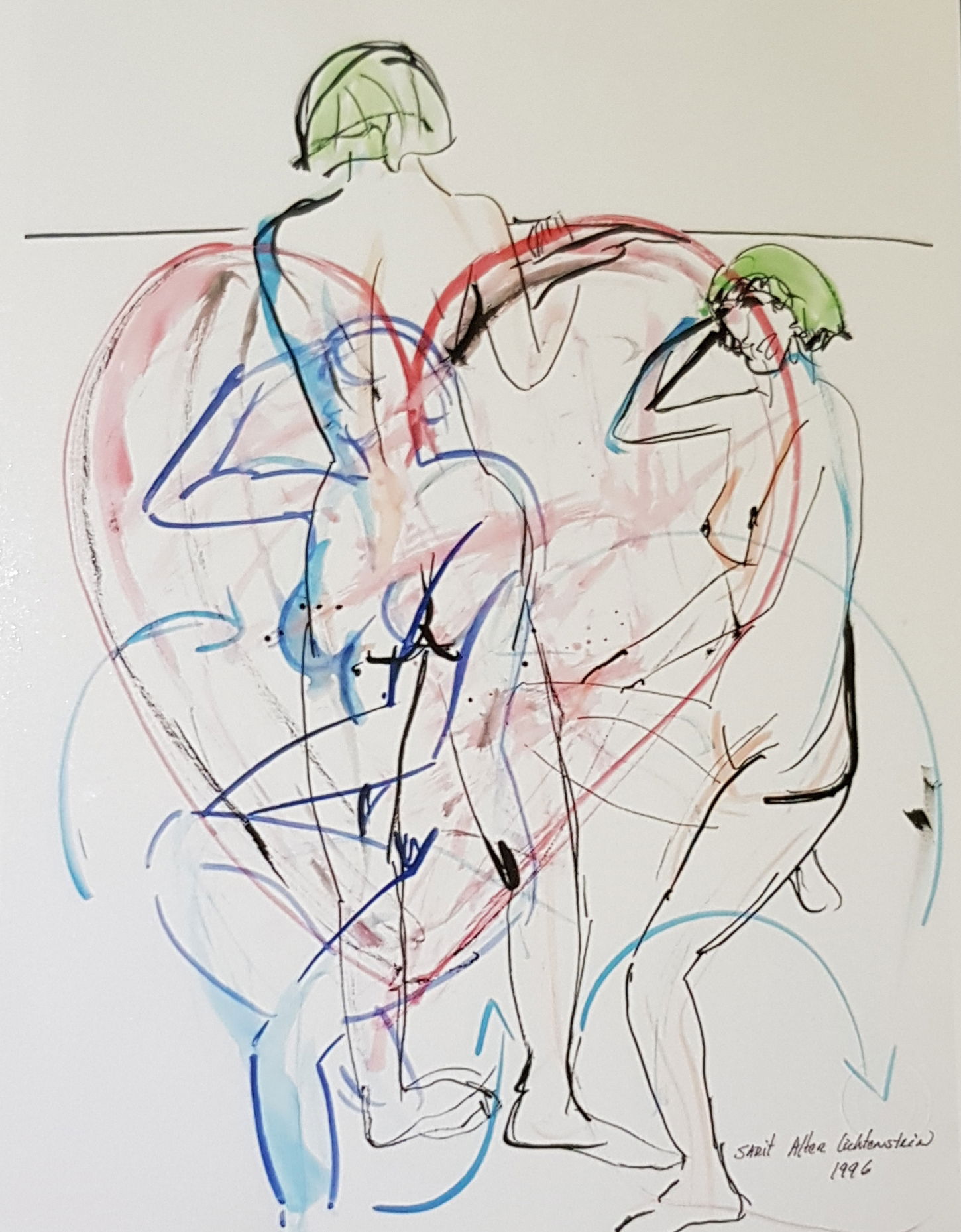 Sarit Lichtenstein, Transparency, 1996
Ink, watercolour on paper 58 x 42 cmI also met Sarit Lichtenstein, an artist represented by Galerie Am Park. Sarit was born in Mexico City in 1961 and her art, which is focused on the field of abstraction, has been on display in more than 24 individual and 100 collective exhibitions. Her artwork stretches from geometry to gesture, breaking with the traditional format of paintings.
In 2009, Sarit created the series 'Circle of Independence', gathering 20 works in watercolour and mixed techniques, comprising themes such as 'Love', 'Tolerance', and 'Hope'. This ensemble was created with the idea and intention of promoting values artistically and personally. In 2011, the project was presented at the 8th International Biennial of Contemporary Art in Florence.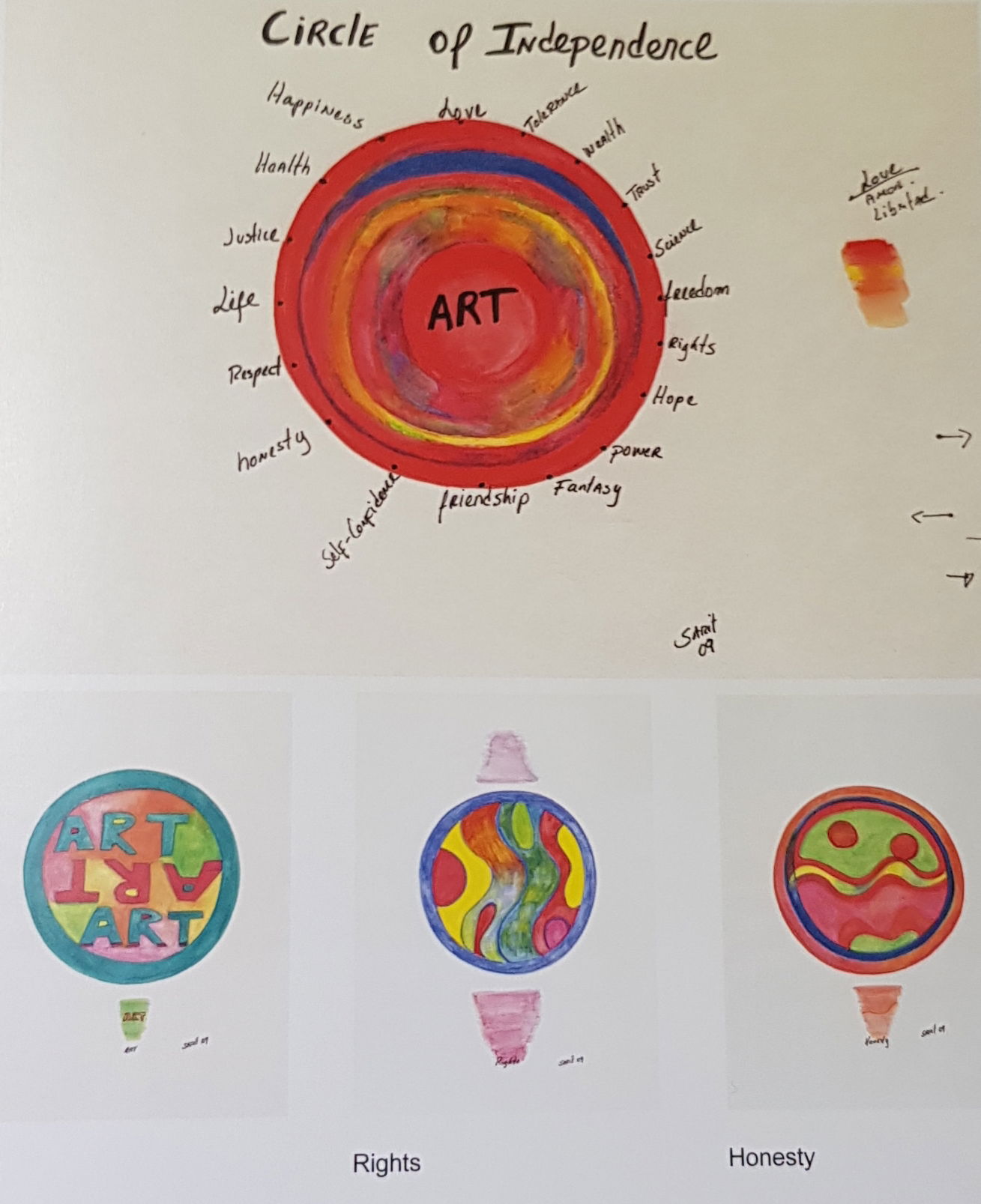 Sarit Lichtenstein, Circle of Independence, 2009 Watercolour, mixed technique on paper each 36 x 26 cmI really enjoyed the unique experience of the Draw Art Fair and I learned such a lot from my chat with Caroline and Sarit. I reckon I'll open up my art repertoire to include sketches and drawings rather than just keep them in the background hidden from view. It will be interesting to see how some of them will look in frames.
Reflecting on the subject of drawing ...
I started my art journey in 2015, relatively late in the big scheme of art careerness but I strongly believe it's never too late to start making art. So when I took off to an art class in June 2015, it was because I was curious. I liked the idea of art at school but it was never a favourite lesson, more of a relaxing one. I was more interested in music. I had no idea I'd be any good at drawing, let alone that I'd like all things art (well almost!). The thing is, I had no clue about art until I started drawing, until I gave it a go. The rest is history. If you want to know more click here.
My interest in art naturally includes keeping up-to-date with my 12-year-old granddaughter's school activities. She is currently in Year 8 and has the same art teacher as last year and recently shared how 'restrictive and boring' art was - drawing with a biro being the issue; painting is only offered occasionally as a treat. I tried to reassure her by saying maybe the teacher is saving the best for later. Luckily she has found another way to express herself creatively and artistically and at the moment dance is her favourite and most promising choice, especially as she started when she was very young.
If I was an art teacher I would want to encourage my students to experiment with drawing in all its forms. I guess the UK national curriculum doesn't require that kind of content until GCSE and A Level study. According to Anita Taylor (The Guardian, May 2014), in an article, 'Why drawing needs to be a curriculum essential', she states , "Drawing remains a central and pivotal activity to the work of many artists and designers - a touchstone and tool of creative exploration that informs visual discovery. It fundamentally enables the visualisation and development of perceptions and ideas. With a history as long and intensive as the history of our culture, the act of drawing remains a fundamental means to translate, document, record and analyse the worlds we inhabit. The role of drawing in education remains critical, and not just to the creative disciplines in art and design for which it is foundational."
My son asked me one of those million dollar questions a few months ago. He said, "Mum, if you had started your art journey at school ... imagine where you would be now?" I thought about this for a few moments and then smiled at his insight. Of course, many of us must wonder if we had taken up an interest in creative activities earlier, where that might have taken us. I think I might have responded to my son's pertinent question philosophically by saying, "Nothing before its time."
Draw Art Fair next year will be held on 14-17 May 2020.
* * *
Let me know in the Comments section, what your thoughts are on the importance of drawing? Do you like sketching, drawing, or even doodling? If so, why not try displaying them in frames. They could make nice presents!
Don't forget to subscribe to my blog by submitting your email address below.
Cover Image: Matthew Schwartz